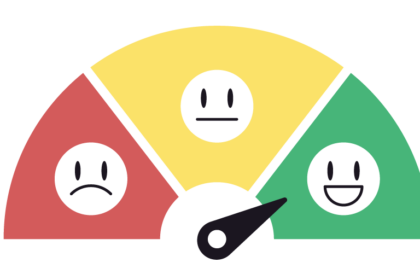 This article is how we chose Digium for our office phone service provider.
To start at the beginning of the thread, start here.
I wanted a phone system that would give a great customer experience and I have strong opinions on what that looks like.
Auto Attendant: Answer the call with an auto attendant. Not a human, not a voicemail box. People don't want to talk or be pleasant with any more people than they have to in a day. Being stopped from going directly where they need to go is frustrating and bad customer service.
Zero Rings: The auto attendant needed to start on ZERO rings. That means the customer dials the phone, there is no ringing at all, the auto attendant starts. Waiting is frustrating especially when a robot doesn't time to answer.
Call Tree: The first option on the auto attendant needs to solve the primary reason why people call you. If it's sales and customer service, that should be option one. If the primary reason people call you isn't sales and customer service, something is wrong with your marketing.
Short Call Tree: If you make people wait to listen to a recording tell you options 1 through 9 (or possibly more!) you are burning your client's time and you are doing it wrong. Estimate the number of calls and reasons why people will be calling you. Are you really going to get 100 calls a day looking for "accounting"? Will people looking for accounting already know accounting's direct extension? If they don't the failure is upstream of your auto attendant.

I have three options in my calling tree, call it and listen (630) 507-9002.

Sales & Customer Service (1)
Dial by Name directory (2)
Speak to a human (0)

Caller Queue – You need a queue for inbound callers, it's possibly the most important thing. Not voicemail. Once a caller is in queue, they may be waiting, but they are happy to wait because they know they are in the right spot. What's more is whoever is answering the phone

damn well better know what they are talking about

and be able to speak with authority. Don't staff the phone with an admin, don't staff it with junior staff who don't have solid answers for inbound callers. More on this later, but it's super important.

Never get voicemail.
Never get a busy signal.
Never get someone who can't answer questions and needs to forward the phone call.
Never leave them on hold for longer than 3 minutes.

Caller Queue Answer Sequence – There are several different options for answer sequences

Round Robin – Put's everyone who is logged into the queue in sequence so nobody gets more calls than anyone else.
Least Utilized – This gives the call to whoever the phone system thinks has had the least phone calls.
Linear – This gives all the calls to person #1. If person #1 is on the phone, it rolls over to person #2, if she is on the phone, it rolls to person #3.

You might think that the best of these options is least utilized or round robin. This is a marketing post not an operations post so from a marketing perspective that's incorrect. There is one person at your organization who is the best at the skills it takes to convert callers into customers. That person likes talking to people, knows what they are talking about, has valuable suggestions and speaks with authority. That person needs to be first in your lineup. The second best needs to be second in the lineup.
Music on hold: Music soothes the savage beast they say, and it keeps customers calm for short periods of time. Usually the length of one song. When the song's over, they realize they've been waiting and the spell is broken. You need to think long and hard about the music you put on the hold queue. It is going to drive the attitude of the caller once they are speaking to your sales staff. This post is about selling scientific services. Your client isn't going to want to hear rock music, pop or a whole host of other genres. Classical is safe but boring. I chose one song, I call it my customer service song. It's acoustic, by Martin Kerr and it's called "You're Amazing". The refrain is "I'm not bad myself but you're amazing!" which is exactly the kind of customer service image I want to portray. I also thought about putting a clean – family friendly standup comedy routine on my hold music so people would be laughing when they had their call answered. The problem with comedy is comedians are very good at holding the audience attention until the "punchline" which may come right after your customer service team picks up their phone call. Not hearing the punchline is really, really frustrating.
Panic Button – I set our system up to not let someone be on hold for longer than 3 minutes. The phone call goes to the operator, the operator is a caller queue itself. The system is trained to ring everyone. This situation doesn't happen that often but it's a failsafe for good customer service.
If you are selling scientific services you should rarely have people stacked up in your call queue because there simply aren't that many callers all at one time.
However, this brings me to my next point, "NEVER get a busy signal"
Old school phone systems were tied into local phone service providers called CLECs (Competitive Local Exchange Carrier) on what were called POTS lines (Plain Old Telephone Service). This meant you had to estimate the number of concurrent possible inbound and outbound phone lines or else people internally and externally would get busy signals. Busy signals are the kiss of death.
Fortunately, technology has progressed and you can get VOIP phone lines (Voice Over Internet Protocol). You will never run out of inbound and outbound lines. Mission (mostly) accomplished.
Unfortunately VOIP phone lines have all sorts of issues you need to be aware of which will come in a future article. The next article up is about scalability.
Phone System Customer Experience
A3E is an environmental consulting company located in Northern Illinois. We perform Environmental Screens and RSRA among other reports used by banks, buyers and sellers of commercial real estate.