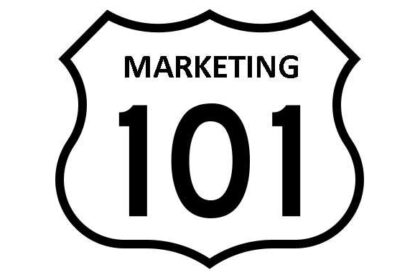 The Auto Signature is the single best marketing hack you can do for your Environmental Consulting business for no money at all.
What is an Auto Signature?
In every email client, Outlook, Gmail, etc… there is a setting where you can create your automatic sign-off to any email. You might think the auto signature is at best a time saving tool for the lazy whereby they don't have to end an email with a proper goodby by typing it out. The auto signature is exactly that, but it can be so much more if executed properly. You should take the time to understand the auto signature strategy and deploy it well for the advancement of your organization.
Professionalism & Consistency
Auto signatures bring consistency to your email signoff that helps you look bigger and more polished than your organization might already be. If you have employees, setting quality standards for business emails is difficult and the cranky old codger in me would shake his fist and say "kids these days don't know how to write a good professional letter!" Creating an auto signature that politely closes an email makes everyone look good.
Searching Email Before Google
In business, relationships matter, even if you don't know someone really well. I have no way to prove it, but I believe people search their own email before they search google. If they have even the slightest inkling that they communicated with someone about the product or service they need, they'll call the person they communicated with first, before finding a stranger online. If you have a no auto signature or a badly executed auto signature you won't be found unless someone remembers your name.
Nobody Remembers Phone Numbers Anymore
If you had an interaction with a person and they communicated by email, chances are you didn't add them to your contacts folder. If you need their phone number you search your email, find their auto signature and call the number. If you don't have an auto signature or if your auto signature doesn't include a phone number, you're just making your client work harder to find you and call you. Why are you doing that??
They Want To Reach You After Hours
Your auto signature should include your desk phone if you have it and your cell phone for after hours should a client need you. You can run your own private life however you want, but in our business ( environmental consulting), you need to be available for clients.
They Want To Check You Out At Their Own Speed
When your relationship with a client is new, the client most likely wants to know more about you, but they don't want to be told, they want to learn at their own speed. Your auto signature should lead them back to your website so they can check you out anytime they want.
Don't Get Crazy With The Social Media
Nothing is more obnoxious than gobs of links to social media at the bottom of a business email. Pick one, probably LinkedIn. Or better yet, don't have any links to social media. It looks desperate and doesn't work very well anyway.
Logos Help With Memory Retention
A picture is worth a thousand words. A logo is a picture who's very shape helps with memory retention. Your colors, your logo, your font all get stored in different parts of the brain. When your client needs to recall your company name regardless if he's hovering over the search box of his email, or sitting at the golf course clubhouse with his second martini trying to tell an associate about how great of a job you did for him, auto signatures with logos help him make the connection he needs to remember you.
Auto Signature Expert Level
There's a saying in marketing; "If you can't count it, it don't count." Links on auto signatures which come back to your website can be tracked with what's called a Urchin Tracking Module (UTM). If you have Google Analytics set up on your website (which is fairly easy), Google Analytics will count every time someone clicks through your auto signature to look at your website. They will also track all kinds of cool information such as how many unique pages they visited, how long they stayed, if they came back in a 90 day window, if they bought anything and a whole lot more.
Anatomy of a Great Auto Signature
Thank You;

Tim Allen
(630) 507-9014

Tim Allen
Business Development
T: (630) 507-9014

M/Txt: (630) 935-4363
The above auto signature doesn't render the best in my blog editor but it should get the point across. It has a simple signoff; Thank You, My Name, My Desk Number.
Below that, It says my name, title, company name, desk phone and cell phone. The company name is hypertexed to link back to our website. I use a UTM and count and track everything I can when it's clicked. The logo is hypertexed back using the same UTM. It resolves to our homepage.
Keyword In The Company Name
We, very intentionally put what we do in plain english as part of our company name. We are environmental consultants. We did this specifically because when people who barely remember us type "Environmental" or "Consultant" or "Environmental Consultant" into a search bar in their email host, we're coming up. I don't know how many sales this has lead to but I know the number is greater than zero and greater than coming up with a company name of "XYZ" and expecting people to remember it. Bottom line, put one set of keywords in your auto signature if your company name isn't self explanatory.
The perfect auto-signature

is first and foremost the

exact same

between all employees and email platforms. If you use your cell phone to return email, you should think long and hard about that auto signature too.

It includes

:

A sign-off like "Sincerely," or "Thank You,"

A space for readability sake

Your full name

company name (hypertext linked to your website with a UTM)

desk phone number

cell phone number

Logo

Optional items

;

Email address. the email itself has your email address in it. However, if they want to cut and paste the whole block into their contact software they will have to hunt-and-peck for your email address.
Street Address. I think adding a street address is overkill and takes up a lot of space.
Phone Number in HTML: These days, tons of people work most of the time on the only computer they have, which is to say, their cell phone. You can link a phone number using HTML so when the recipient pokes it with their finger, the cell phone will call the number. Marketing is about removing barriers to buying stuff from you.

Auto Signature Click Through Statistics

What these statistics from Google Analytics show is in 30 days of normal email traffic across 15 employees, 168 people that received the emails cared enough to click through the link we provided and look at almost 5 different pages. Five people came back twice. Of those 168, 159 had never come to the website before. Only 1.73% opened the link and immediately closed it. Average time on page was 32 seconds.
All in all, a good number of high value prospects looked at our website in 30 days.