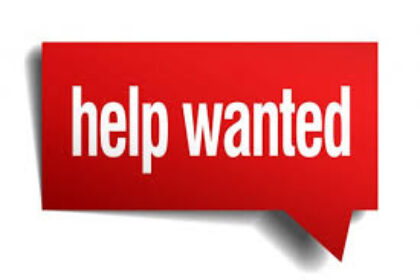 About A3 Environmental Consultants
A3 Environmental, LLC (A3E) is a full-service, woman-owned, small business specializing in providing quality environmental services. Our clients include private entities, federal, state, and local government organizations. We perform due diligence, site assessments, and remediation across the United States. We are nimble. We offer turnkey solutions to the environmental concerns encountered in today's complex regulatory environment. We work hard and quickly, paying attention to the details so you have the answers you need, when you need them, with results you can trust.
Our philosophy, with every project, is to deeply understand our client's needs. This understanding allows A3E to develop a detailed scope of services within our proposal to meet or exceed your goals and objectives. We treat each relationship as a partnership where the strategic expertise and experience of our managers help clients anticipate and overcome planning, resource management, and regulatory hurdles. As the project progresses, we maintain constant contact with our client and the team to ensure your project is done to your satisfaction and within your timeframe.
We appreciate our clients and the opportunities they present to make a cleaner environment and keep our planet healthy. We believe the work we do is more than a job; it's a calling.
A3E – Industrial Hygienist – Asbestos, Lead, Mold Inspector
Candidate Requirements (Licensed building inspector in Illinois) Looking for an individual with 8-10 years of industrial
hygiene experience to include asbestos (required) and lead and mold sampling (not required but preferred).
● Licensed asbestos building inspector
● Licensed lead inspector
● Licensed air sampler – Niosh 582 (not required but preferred)
● Mold sampling experience to include air and tape lift assessments (not required but preferred)
● Asbestos project manager's license (not required but preferred)
Project management experience including building inspection, reviewing building plans, proposal writing including cost estimation, performing abatement oversight, coordinating abatement bid walks, project management. Performs field inspection activities required for the project including bulk sampling for asbestos. Report writing including sample location and positive location diagrams submitted to CAD for drafting. Uses and maintains inspection field equipment. Maintains licenses and refresher required by state regulations.
Able to work independently in the field with little supervision. Must be able to perform other field activities while waiting for asbestos projects to supplement employment such as: hazardous materials surveys (identifying hazardous building components or other materials that need to be identified, quantified and cost estimated prior to building renovation or demolition); various field oversight duties such as signing manifests associated with soil removal, simple field sampling to include testing of soil for pH or obtaining a surface or groundwater sample (these field activities do not require prior experience and are required of all field employees at A3E).
Phase 1 ESA / Report Writer
A3E writes a lot of reports. We perform about 1000 Phase I ESAs a year. We are always looking for people who excel in writing reports, reviewing other people's reports for quality and working on the bulk of our due diligence projects. We are looking for entry level and senior level staff to help us grow our Phase 1 ESA, Environmental Screen, & RSRA team. Being local to Lisle Illinois is preferred but we'd be interested in talking with you if you want to work remotely from anywhere too.
Work from College Campus Jobs – Part Time
Pay Range $15 Hourly
Project Coordination – This is an entry level job to help get your feet wet in the environmental consulting industry. Our projects need to be set up so our consultants can start working effectively. This means collecting the important information and putting it in the right fields for use later. It involves communicating with stakeholders by email, sometimes text, and very frequently by phone. Once a project is done, it needs to be delivered and closed out. You can work from your dorm room or anywhere else you feel comfortable. You will need a block of time around your classes to do this. Each project will take about 1.5 hours to complete so we'd greatly prefer you don't get pulled away every 30 minutes to get to your next class. We won't need you every day, but we will need you to be reliably available, so if you could work Tuesdays and Thursdays for 4 hours that's good provided you can do it every week for a semester or two.
Good candidates for this job are: Science majors and english majors with an interest in environmental consulting.
Pay Range $15 Hourly
CADD / ArcGIS – If you like CADD & GIS and have taken the classes to get trained, we can use you and your skills to help us create figures for our projects.
Paid Summer Internships
Pay Range $15 – $20 Hourly
First, the key to be first in line to being a summer intern for A3 Environmental is to have a genuine interest in environmental consulting. Having a science degree is handy. Getting HAZWOPER 40 hour trained will give you first priority to working with us. It's $225 and 40 hours out of your life.
What you'll be doing – You will be a helping set of hands on many projects. You could be well sampling, hauling equipment, taking measurements or manifesting soil haulers on the way to landfills. You'll be wearing a hardhat, high visibility vest, sunscreen and steel toed boots. You'll get dirty, wet and sweaty. You might count bugs or delineate wetlands too. When you're not doing that, you'll be doing anything else that needs doing.
Our office is located at 3030 Warrenville Rd, Suite 418, Lisle IL 60532. You will need to be in commuting distance for this job.
This is a great way to get a permanent job with us when you graduate. It's great experience to have on your resume too.
Paid Summer Contract Employee
Pay Range $20 – $25 Hourly
When both you and A3 Environmental are sure you're a solidly reliable worker with some experience, we'll hire you for summer work and give you hard jobs to build real experience. Everything you do will be a resume builder for you and a test drive for us, to see if we want to hire you permanently when you're ready. You'll be doing everything summer interns do, only alone and you'll be responsible for the job being done right.
Our office is located at 3030 Warrenville Rd, Suite 418, Lisle IL 60532. You will need to be in commuting distance for this job.
This is a great way to get a permanent job with us when you graduate. It's great experience to have on your resume too.
Career Track Jobs
We are always looking for good talent and are interested to know if you're looking for a new challenge. If you want a job with us the qualities we look for are:
Superior technical ability.
Excellent writing skills. Everything we do ends with a well written technical report.
Amazing organization skills.
The ability to work on more than one project at a time.
Time management skills. Timesheets are a fact of life here.
Type A personality. We like people that are uptight about making deadlines and doing things correctly.
No fear of talking to strangers, on the phone or in person.
Works as a team. You can't horde work, you can't think you know it all.
Willingness to learn, teach, give and take constructive criticism.
Persistence & Tenacity
How to Apply
Send resume to: Tim@A3E.com
Follow up with a phone call. Tim (630) 507-9014
The best candidates will know something about what we do and will be able to speak intelligently about our services even if they have never done it before. There's plenty of information on this website. I would know what a Phase I ESA is, who buys them and something about how they are done. I would also read up about A3E on our social media sites.
https://www.conservationjobboard.com/job-listing-paid-internship-lisle-illinois/2594982804
https://www.internships.com/posting/e151e6a3-71a1-44c9-801c-dbafb38f3fe0