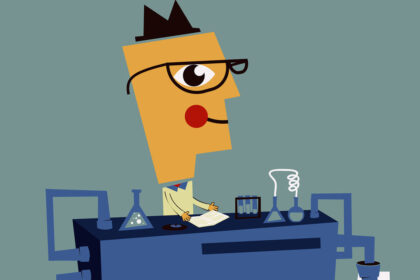 You've asked the google-tubes who the best environmental consulting firms are in Chicago and it delivers you to A3 Environmental Consultants corporate marketing posts. You're probably thinking, you're in for some completely biased information. To be clear from the outset, I think A3E is pretty amazing but I'm going to do my best at guiding you to making a good decision if an environmental consultant is what you need.
Table Of Contents
Commercial or Residential Environmental Consulting Firms?
There's a very solid line between environmental consultants that work with private citizens in their private homes and commercial environmental consultants that work with businesses and governments. If you have an issue and it's in your home, you need to be upfront with that or you will waste a lot of your time in frustration. There's no great reason for the separation other than the choices of the owners that run these consulting companies.
Are you sure you need an Environmental Consultant? Or an Environmental Engineer?
There's a difference between the work that an environmental consulting firm does and what an environmental engineering firm can do. We get calls all the time for environmental engineers when what they are really looking for is an environmental consultant. Environmental engineers can do more than consultants but with these extended abilities come additional costs. Almost always, what our clients need is not as extensive as what an environmental engineer provides.
If you ask for an engineer because you don't understand the difference, it will cost you time and money you otherwise didn't want to spend. Environmental engineers are rarer than environmental consultants which means your company search will take longer. How can you tell if you need a consultant or an engineer? As a rule of thumb, if you're investigating a potential problem you need a consultant. If you're building a solution for a known problem you need an engineer. Generally environmental consultants have engineers as resources or employees for just such occasions.
What KIND of Environmental Consulting firm do you need?
Before you can start making phone calls and talking with people who can solve your problem, we need to have a few ideas of what kind of problems you have. Each sub-category of environmental consulting has very good companies servicing the niche. So let's discuss the niches so we send you in the right direction.
How big is your problem and how big of a environmental consulting firm do you need?
I mentioned at the beginning of this article that A3 Environmental Consultants is pretty amazing, but with 13 employees we might be wrong-sized for your project. If you work for a huge company you need a huge environmental consulting firm to help you with your problem. If you work for a small or medium sized company, a huge environmental consulting firm will crush you in costs.
Is your environmental consulting need chronic or acute?
Some environmental consulting needs are a routine chore like taking the trash out, others are emergencies and if they aren't emergencies, they are definitely under some kind of time crunch. Certain consultants excel at meeting routine (chronic) needs of clients because they can plan and schedule. Other consultants are rapid response, like us, who are geared to spring into action within 24 hours of being engaged.
So who are the best environmental consultants in Chicago Illinois?
Big Companies Solving Big Problems for Big Business & Government:
Fast Companies Solving Acute Problems:
Industrial Health & Hygiene Companies
Geotechnical
Ecology
What about an environmental consulting firm for residential homes?
Sorry, I can't help you. That's almost a different universe from what we do.
Who is A3 Environmental Consultants perfect client?
Our perfect client is a business with under 200 employees or any sized financial institution who needs environmental due diligence, soil or groundwater testing to make sure the asset they are buying or lending on is not contaminated. If it IS contaminated, we can help too. Our clients value us because we can move fast and won't break the budget like some of the gigantic environmental companies out there. When you call A3 Environmental Consultants you'll get a person, typically me, and we'll talk through your problem right away. If we can't help you, we'll try to point you in the right direction.
If you need a good environmental consulting firm, give A3 Environmental Consultants a call. We'll get your project done with the utmost in confidentiality, we'll meet or exceed ASTM Standards on any sort of commercial or industrial property. Our reports meet the requirements of all lenders and government agencies such as the Small Business Administration (SBA), Housing and Urban Development (HUD) and the United States Department of Agriculture (USDA). A3 Environmental Consultants can be reached at (888) 405-1742 or by email at Info@A3E.com.