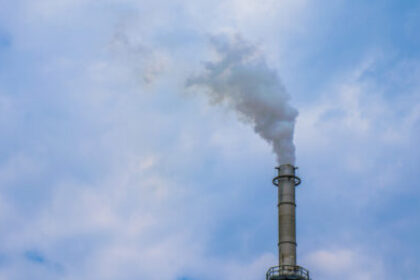 NFR means "No Further Remediation". It's a letter given to a landowner of an environmentally contaminated property stating that the property currently meets environmental standards set forth by the state. Depending on the state you are in the letter may be called a NFA letter, for "No Further Action". This does not mean the property is "Clean". In fact, it could still have very contaminated soil or groundwater. Generally it means the contamination is controlled or below certain limits set by the state.
Table Of Contents
Why Do I Need an NFR Letter?
Chances are, if you are here reading this, you either own or are trying to buy a property that is impacted by some kind of regulated contamination. You know that a contaminated property is worth less than a 'clean' property. There are many reasons for the decrease in value. Financial liability is a big reason. Contamination costs a lot to clean up. Sometimes it can't be cleaned. Often, environmental contamination creates use restrictions that make a property worth less. Some of these restrictions might be; not being able to have a potable well for drinking water or not being able to use the property for residential uses. An NFR letter is attached to a property by recording it with the deed. It forever marks the property as contaminated, but also marks it as being controlled to within the state guidelines. Having an NFR letter restores some, if not all, the value the property had before it was contaminated. It eases the ability to finance the property which raises the value. It makes buying and selling the property much easier.
How Do I Get An NFR Letter?
NFR Letters come from your state regulatory agency for environmental concerns. That may be the DNR – Department of Natural Resources, DEQ – Department of Environmental Quality, or EPA – Environmental Protection Agency. In order to get one, you'll need to investigate the contamination on your property and remediate it. Then, once the proper paperwork has been filled out and the state buys off on it, they will issue you an NFR Letter.
How Long Does It Take To Get an NFR Letter?
Every regulatory agency has different timeframes. In the State of Illinois, realistically, it will take a minimum of 6 months. The maximum can almost be infinite.
However, in Illinois, the Illinois Environmental Protection Agency (IEPA) has a new program…
Until recently, owners of real estate had little control over the timing of IEPA's review of environmental reports in support of issuance of NFRs. Though regulations give IEPA only 60 days to conduct a review of a single report, or 90 days to review multiple reports, IEPA does not always meet these deadlines, and pushing IEPA to review a report is often counterproductive.
In recognition of the bottleneck to the transfer of commercial and industrial real estate caused by IEPA, the agency now offers an expedited NFR review option. For the payment of $15,000, plus additional overtime review costs, IEPA will enter into an agreement to review reports within 30 days of submission. Though the agreement doesn't guarantee issuance of an NFR and it technically reduces the review time by only 30-60 days, given IEPA's explicit agreement to review the reports quickly, the additional payment for expedited review will likely accelerate IEPA's issuance of an NFR by several months.
As time is of the essence in many real estate deals, the extra cost of expedited IEPA review of NFRs, though steep, may be well worth it.
What Does an NFR Letter Cost?
It's really difficult to answer this question. It depends on the type of contamination you have, the scope of work which will get the contamination to the point which the
state will buy off on it. Some of these projects take years to complete and the prices run into six and seven digits. If you have a small project, figure $2,500 – $20,000 for an NFR letter. This price is ONLY FOR THE STATE REGULATORY COSTS. It does not include the cost for investigation or remediation. The state bills time and expenses like a lawyer, when they work on your project. The more complex your project, the more time they bill to your project.
Your state may have funds to reimburse a land owner for cleaning contaminated property. There's typically a deductible and your state will only reimburse certain amounts for certain actions.
I Have an NFR Letter. How Do I Find A Copy Of It?
You can get a copy from your county recorder of deeds. I would recommend an environmental database search which A3 Environmental Consultants can perform. It will tell you all the contamination in the area of your property, not just on your property. Generally you don't actually need the letter to show anyone. If you know for a fact your property has an NFR letter, it will come up on the title search as the property is changing hands. It will also show up if anyone performs a Phase 1 Environmental Site Assessment.
You can also submit a FOIA – Freedom of Information Act – request to the state and they will send the information.
What Happens If I Don't Get A NFR Letter?
Nothing really happens if you don't have an NFR letter other than your property may be worth far less than it would if it had one. Certain properties can also be un-sellable because they have negative values. Having an NFR letter only helps rehabilitate the sales price in a favorable direction to the seller.
Do NFR Letters Expire?
Not really. Your state regulatory agency will inspect your property from time to time to make sure your contamination and the controls are still in place. If they are not, they can void your NFR. The state sends by an inspector either randomly or on a schedule, in our state it's about every 5 years. A sample of an inspection letter is here.
Also, you have 45 days to record the NFR with the County Recorder of Deeds. If this recording is not done, they will void your NFR and you'll have to start over. A sample of a letter to void an NFR for not being recorded is here.
I Have a NFR Letter. What Happens if Regulations Change?
If regulations change to become more stringent your state will decide if they should go back and open up the old NFRs. As a consultant we look for closed LUST or SRP cases and will make a judgement call if there is an issue. Depending on the risk tolerance of your environmental consultant, they may recommend more investigation or they may just call it a "Business Concern".
What States Does A3 Environmental Consultants Help Clients with NFR Letters?
Illinois, Wisconsin, Michigan and Indiana are states we are most comfortable with. We have partners in all the other states who we forward clients to if they need those services.
If you need anything regarding an NFR Letter, give A3 Environmental Consultants a call. We'll work to address your needs with the utmost in confidentiality on any sort of commercial or industrial property. Our reports meet the requirements of all lenders and government agencies such as the Small Business Administration (SBA), Housing and Urban Development (HUD) and the United States Department of Agriculture (USDA). A3 Environmental Consultants can be reached at (888) 405-1742 or by email at Info@A3E.com.