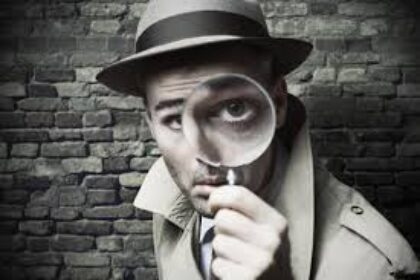 An Environmental Site Assessment can refer to either a Phase I Environmental Site Assessment (ESA or Report), a Phase II ESA or just the 'site visit' portion of a Phase I ESA. If you are looking for information on the entire process of a Phase I Environmental Report, click through the link to learn more. If you're here to understand just what is done in the site visit portion of a Phase I ESA, you are in the right place.
More often, an environmental site assessment is the physical assessment of a property as part of a Phase I ESA. The purpose of the assessment is to obtain information indicating the likelihood of identifying recognized environmental conditions (or RECs) in connection with the property. A REC is defined as the presence or likely presence of any hazardous substances or petroleum products in, on, or at a property: (1) due to release to the environment; (2) under conditions indicative of a release to the environment; or (3) under conditions that pose a material threat of a future release to the environment.
Who Does Environmental Site Assessments?
The site assessment is typically completed by an environmental professional or EP (as defined by the Phase I ESA ASTM Standard). During the site assessment, the EP will visually and/or physically observe a property as well as the exterior and interior portions of all structures, if present, for evidence of environmental conditions. The site visit will also include assessing the adjoining and surrounding properties as well but from public right-of-ways.
During the assessment, the EP will look for evidence of environmental conditions associated with the presence, storage, or disposal of hazardous substances or petroleum products, evidence of storage tanks, odors, pools of liquid, drums, unidentified substances, PCBs, stains, corrosion, drains, and sumps, pits, ponds or lagoons, stained soil or pavement, stressed vegetation, solid waste, wastewater, wells, and septic systems.
The information gathered from the Site Assessment will be combined with other data collected as part of the Phase I ESA and summarized into a final report. This report is used by property owners, buyers and lenders of commercial real estate to fully understand the environmental risks associated with purchasing a commercial property.
A3 Environmental Consultants has a series of training videos regarding the finer points of a site visit for new employees and associates that you are free to watch on Youtube.
They can be seen here:
If you need an Environmental Site Assessment, research or testing done on your property or one you are interested in purchasing, give A3 Environmental Consultants a call. We'll get your project done with the utmost in confidentiality, we'll meet or exceed ASTM Standard E1527-13 on any sort of commercial or industrial property. Our Assessments meet the requirements of all lenders and government agencies such as the Small Business Administration (SBA), Housing and Urban Development (HUD) and the United States Department of Agriculture (USDA). A3 Environmental Consultants can be reached at (888) 405-1742 or by email at Info@A3E.com.