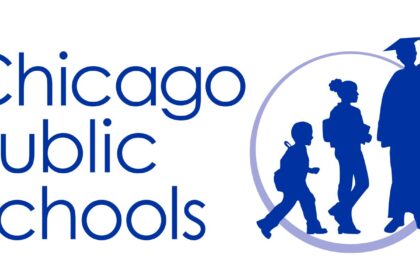 City of Chicago Public Schools (CPS) builds and renovates playgrounds, athletic fields, facilities, parking lots and ADA compliance every year. By way of these facility improvement projects, CPS contracts with a host of subcontractors such as construction companies and engineering firms to dispose of soils generated during excavation on the projects. The City of Chicago, as is typical with most urban areas with long histories, has seen land uses change over time. Soil types, CCDD or Subtitle D are determined based on the historical use the property. A3 Environmental Consultants is proud to serve as one of the many subcontractors that get the small but meaningful service of soil management completed.
Soil Management Plan
A soil management plan (SMP) is a pre-prescribed action plan for excavated soil generated in the course of disturbing an area through development. The purpose of the plan is to direct the contractors on the proper disposal of soil on site. The SMP is a site specific plan included in the construction documents that depicts the locations, depths and types of soils located on the site. During the bidding phase, contractors utilize the plan to determine quantities of soils types (Subtitle D Landfill soils or CCDD soils) for disposal. During construction phase, the contractors utilize this plan to properly manage and dispose of the soils located on the project site.
CCDD
Clean Construction Demolition Debris (CCDD) is a more economical way of disposing of soil and gives an alternative to disposing it at a Subtitle D landfill. The costs for CCDD disposal can be 75% percent less than disposing of it at a Subtitle D landfill. A3E determines whether an LPC-662 or LPC-663 are able to be utilized based on the historical uses of the property. In order to complete an LPC form, A3E collects soil samples, performs environmental database reviews in order to disposed of the clean soil at the nearest CCDD facility. If needed, A3E will contract soil hauling trucks and negotiate the disposal rates based on the total volume of soils to be disposed.
Subtitle D
Subtitle D landfills are EPA approved and permitted dumpsites for non-hazardous, non-special Subtitle D soil which does not meet the IEPA CCDD certification requirements. In order to dispose of soils at a Subtitle D landfill, A3E collects a waste profile sample specific to the facility where soils are being disposed of. A sample is collected from the material on site where soils are scheduled to be removed and representative of the soils being disposed of at the Subtitle D facility. Once the sample results are returned to A3E, we complete a waste profile for the landfill where the soil is being disposed of. The Subtitle D landfill approves the profile and provides a waste profile number for the soils to be disposed. A3e will negotiate soil disposal pricing if requested and will also contract soil hauling companies for the soil disposal.
Scope of Services
Historical Site Assessment – Similar to a Record Search with Risk Assessment (RSRA) or a light version of a Phase I Environmental Site Assessment, we use this research to determine if soil is CCDD or Subtitle D.
Soil Sampling – Soil samples are collected for CCDD certification and waste profile or waste characterization for Subtitle D landfills.
Soil Management Design and Specifications – This is the paperwork and instructions created by the engineers and architects to direct the proper handling of soil on site for use of the construction contractors.
Soil Management Plan – Created in-house by our CADD / GIS team, we create the soil handling and disposal plan for the construction contractors to follow during construction activities.
LPC Form Completion – We complete the LPC-662 or LPC-663 forms for our clients.
Waste Profiling & Landfill Coordination – Subtitle D landfills require soil sample collection and profiling in order to dispose of soil at a licensed and permitted Subtitle D landfill.
Hiring & Coordination of Soil Haulers – We coordinate with dump truck service providers to handle jobs as small as one truck in a day and as large as over 200 trucks in a day.
Landfill Rate Negotiation – Landfill rates are negotiable based on volume. We have relationships with both the CCDD facilities and Subtitle D landfills and leverage these to save our clients money.
Implementation of the Soil Management Plan – We perform oversight of soil excavation and disposal activities on site. A3E documents the contractors handling and disposing of the soils during construction activities. A3E will direct the contractor as needed to ensure the plan is being properly followed.
Client:
Location:
Chicago, Illinois ( Chicago Suburb )
Services:
Soil Management Plan & Implementation
Key Staff:
Dave McCoy – Professional Geologist
Andrew Zero – Project Manager
Duration:
2019 – 2022
Value:
Various Depending on Scope – $2,00o to $60,000