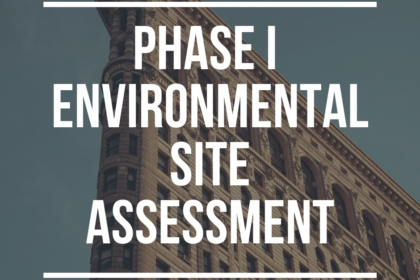 In a former bus repair facility and former Bowman Dairy our client was looking to relocate his decorative stone business.
A3E was contracted by the W. R. Weiss Company to perform a Phase I ESA prior to their acquisition. A3E performed the assessment in conformance with the scope and limitations of The American Society for Testing and Materials (ASTM) Standard Practice for Environmental Site Assessments: Phase I Environmental Site Assessment Process (E1527-13), the United States Environmental Protection Agency (USEPA) All Appropriate Inquiry (40 CFR 312).
A3E performed a review of all readily available historical documents including aerial photographs, fire insurance maps, city directories and government databases. A3E also performed a site reconnaissance of the property to identify Recognized Environmental Conditions. Available records identified they property was historically occupied by the Bowman Dairy company and then by the Illinois Central Village Transportation Company, which utilized the property for repair and maintenance of buses for the City of Chicago Public Schools. The west adjoining property was identified in historical records as formerly occupied by a dry-cleaning facility.
Site Remediation Program
A3E identified that the property was enrolled in the Illinois EPA Site Remediation Program for remediation of a leaking underground storage tank. The property (along with the west adjoining property) received a No Further Remediation Letter from the Illinois EPA that required an engineered barrier to remain over impacted soils to inhibit inhalation and ingestion exposures and an institutional control preventing the installation/use of potable water wells.
During the site reconnaissance A3E identified a strong petroleum odor near the former UST cavity, which was not covered with an asphalt engineered barrier, as required by the issued NFR Letter. Although not indicative of a Recognized Environmental Condition, the lack of an engineered barrier is in direct violation of the NFR letter and could potentially cause the NFR to be VOIDED by the Illinois EPA.
A3E complied all the historical and current information on the property into a Phase I ESA report for submission to the Client. Based on A3E's report and with A3E's assistance, the Client negotiated with the seller regarding the engineered barrier issue over the former UST cavity and subsequently purchased the property. The Client completed the engineered barrier shortly after he moved in.
Client:
Location:
Services:
Phase I Environmental Site Assessment
Key Staff:
Alisa Allen – Professional Geologist, Project Manager
Duration:
2019
Value:
Estimated $2,000