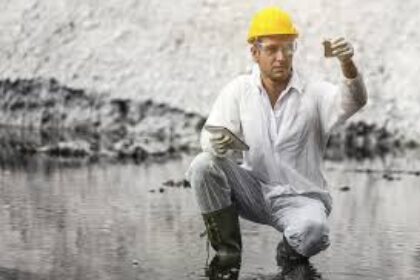 Commercial Real Estate Professionals don't typically hire environmental consultants themselves, but as a trusted professional, they can influence the buyer on who gets used. CRE Pros know they get paid when a property closes. In reality, they get paid IF a property closes. That's why managing the process after the contract is signed and on the way to the closing table is so important.
As an environmental professional I can tell you we have unintentionally blown up many real estate transactions during due diligence. What can be done to save your sale and land that commission?
Get your Phase 1 ESA done earlier.
Far too often Environmental Consultants are the last professional called in the due diligence time-period of a contract. Odds are high that if we find something significant, the buyer, seller or both will walk away from the transaction. I can't tell you how many times I'm called to do a "Phase 1 ESA before Friday, 'cuz we gotta close!". Can we get it done? Often yes, but that's secondary to the greater possibility of what we find dropping anchor on your project. The knock on question is "How fast can you do a Phase II Environmental Site Assessment". We're faster than most but you are still looking at 20 to 45 days of delay to do a Phase 2.

To be clear, there are two parties (at least) to every transaction. The seller is often just as likely to walk away from a deal as the buyer. At the point a Phase 1 ESA comes back with Recognized Environmental Conditions (REC) every buyer who's worth their salt is renegotiating the terms of the contract. To a seller who is emotionally involved in the transaction, this renegotiation is deeply aggravating.
In order to manage the seller's expectations and emotional state get a Phase 1 ESA done before you go-to-market. If your environmental consultants find a REC, you'll be so early in the sales cycle that your seller can choose to investigate and remediate the risk, or at least be emotionally prepared for the discount that will inevitably be asked for as part of the sales offer.
With commercial properties and industrial properties especially, presenting the buyer with a finished Phase 1 ESA as part of your marketing is a sign of trust and represents a decrease in transaction costs that would have to have been paid anyway. Typically, a buyer who knows how to negotiate would, negotiate to have the seller pay for the environmental due diligence anyway. So getting ahead of the potential environmental risks by having an ASTM E1527-13 (standard) Phase 1 performed only serves to get both parties to the closing table faster.
Moving when your client commissions the environmental consultants to do their job forward in the transaction due diligence sequence always prevents unexpected "gotcha's" that blow up your sale.
Build a relationship with a quality Environmental Consultant.
It's a sad commentary on the environmental consulting industry when I have to say there are good environmental consultants and some not-so-good consultants.
A good consultant is true to science. A bad consultant is true to their own bank account. We've seen it too many times, a consultant will call something a REC when it is not. Or, they will stretch the truth, charitably called "over cautious", in order to win the next phase (Phase 2 ESA) of a project which is generally more profitable.
This possibility can be combated in several ways. First, you can build a relationship with an environmental company who earns your trust. The second would be to announce, either before bidding the project or after selecting a vendor, that should the project go to a Phase 2 ESA, you'll be finding a different company to do the work. The timing of when you choose to tell them this can affect the pricing but that's not all bad.
We see environmental consultants that bid low on Phase 1 ESAs because they are notorious for finding silly issues that will cause you a Phase 2. If you don't have a relationship with these consultants, you'll be at their mercy until you have a few data points to compare.
As a measure of trust, A3E will bow out of Phase 2's across most of our service areas in the United States.
We can provide a "scope of work" that you can share with several other environmental consultants to bid out any further remediation we recommend happen. This helps to drive down the costs using the free market. In the end, you know there's no financial reason for us to shade an environmental report to cause you problems.
Have an honest discussion about known environmental risks.
Underground Storage Tanks (UST), especially depending on age, can be the kiss of death to your sale or at the very least, your closing timeline. Have an honest discussion of all the known history of a property. Three of the most risky property types are anything that touched or supported automotive industries, anything dry cleaning related, and anything that was part of metals manufacturing.
Tanks and drums of chemicals are also signs to be aware of. Hiding any of these things will only cause problems. As environmental consultants we are very efficient in finding these things. If we feel we're being lied to, we dig deeper, literally. We'll call for a Phase 2 ESA and start drilling holes in your client's floor.
Our first and foremost goal is to make sure the building, which is collateral for a loan, is worth what the appraiser says it's worth. If we think there is a potential environmental issue that is negatively affecting the value of the underlying collateral, we will call a REC that needs to be investigated before any lender will lend on the property.
Make sure your buyer's name is on the Phase 1 ESA.
In every contract for services, when an environmental consultant provides a Phase 1 ESA, there is a clause regarding who can "Rely" on the report. All of these contracts clearly state, the only party that can rely on the findings of a report is the "User" of the report. Almost always the user of the report, the party whose name is on the cover page is, the bank or lending institution.
The financial institution has a legit reason to want their name on the report. They are lending on the collateral, which is the commercial building. But the buyer clearly has an interest in being covered by the protections a Phase 1 ESA affords and the insurance that backs our errors and omissions guarantees.
As a commercial real estate professional, you may not be a lawyer, but knowing the things above and being in an influential position in the transaction is a good way to provide value and be worth the commission you are getting paid. All of this information will be baked into the client's willingness to recommend you to their circle of influence and use your services again.
If you need a good environmental consultant, give A3 Environmental Consultants a call. We'll work to get your Environmental REC removed with the utmost in confidentiality, we'll meet or exceed ASTM Standard E1527-13 on any sort of commercial or industrial property. Our reports meet the requirements of all lenders and government agencies such as the Small Business Administration (SBA), Housing and Urban Development (HUD) and the United States Department of Agriculture (USDA). A3 Environmental Consultants can be reached at (888) 405-1742 or by email at Info@A3E.com.