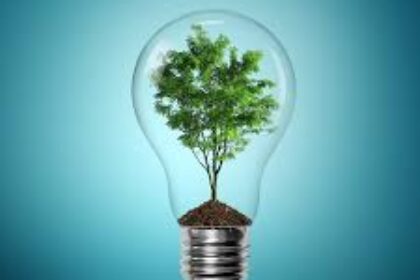 The organization that established guidelines for the Phase 1 Environmental Study is the American Society of Testing and Materials (ASTM). They aren't guidelines so much as they are a standard way of conducting a Phase 1 ESA. In much the same way as accounting has Generally Accepted Accounting Principles (GAAP) and manufacturing has the International Standards Organization (ISO) the environmental industry subscribes to ASTM standards for the reports we create. These organizations exist so clients can understand what they are getting in advance of receiving our reports and third parties such as financial institutions, mergers and acquisitions, and commercial real estate investors can be sure that our reports cover the things they need and expect them to.
What is the most current standard for a Phase 1 Environmental Study?
ASTM E1527-13 is the most current Phase 1 Environmental Site Assessment standard. In November of 2021, we should have ASTM E1527-21 (the last two digits are the year the standard came into effect).
What is this AAI term I keep hearing about?
AAI is an acronym for "All Appropriate Inquiries" established by the USEPA in November 2006. All Appropriate Inquiries is the process of evaluating a property's environmental conditions, which may be relevant to assessing potential liability for any contamination. The AAI requirements apply to any party who may seek to claim protection from the Comprehensive Environmental Response Compensation and Liability Act (CERCLA) as innocent landowner, contiguous property owner, or a bona fide prospective purchaser. Together, these three are known as Landowner Liability Protections or LLPs). The AAI Final Rule provides that the ASTM Phase 1 ESA can be used to satisfy the requirements of AAI.
Does the Environmental Protection Agency (EPA) regulate Phase 1 Environmental Reports?
No. The Phase 1 ESA was developed by the American Society for Testing and Materials (ASTM) to establish technical standards for services, materials, products and systems. They have no role in requiring or enforcing compliance with its standards, however they may become mandatory when referenced by external contracts, corporations or governments.
In general these reports are designed for private industry. Governments and agencies do purchase or reference Phase 1 ESAs but they don't regulate the standards. We get asked by clients all the time for a "Phase 1 EPA". In reality, there's no such thing as a Phase 1 EPA (Environmental Protection Agency) , it's a Phase 1 ESA (Environmental Site Assessment).
Are there any other names for Environmental Site Assessments?
There are a ton of them and quite a few are nonsense words. If you're buying these reports and shopping around you can't go wrong by saying "Phase 1 ESA" or "Phase 1 Environmental Site Assessment". But the following words are what we hear all the time which are varying degrees of nonsense:
Level 1 Environmental – There is no level 1.
Phase 1 Audit – It's not really an audit.
Phase 1 Environmental Testing – We don't test at Phase 1. That happens in Phase 2.
Phase 1 Survey – While we do use surveys in the Phase 1 ESA, the report itself is not a Phase 1 Survey.
As long as we are at it, it's technically a "Phase I Environmental Site Assessment". The "1" is really a roman numeral but very few people outside the environmental industry know that or use it. In fact we work had to be found even if you are searching "Phase One", "Phase 1", or "Phase I". Luckily, Google understands you and reroutes your searches to (hopefully) us.
If you need a Environmental Study on your property or one you are interested in purchasing, give A3 Environmental Consultants a call. We'll work to get your Environmental REC removed with the utmost in confidentiality, we'll meet or exceed ASTM Standard E1527-13 on any sort of commercial or industrial property. Our reports meet the requirements of all lenders and government agencies such as the Small Business Administration (SBA), Housing and Urban Development (HUD) and the United States Department of Agriculture (USDA). A3 Environmental Consultants can be reached at (888) 405-1742 or by email at Info@A3E.com.