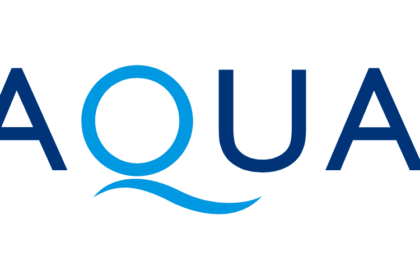 Essential Utilities is a utility company that has stakes in Pennsylvania, Ohio, North Carolina, Illinois, Texas, New Jersey, Indiana and Virginia The company provides drinking water and wastewater treatment infrastructure and services. Aqua America is Essential Utilities water services arm. Aqua America called A3E OES which is a joint venture between A3 Environmental Consultants and Olson Ecological Services to perform a wetland delineation for a new extension of a water main in the summer of 2021.
Wetland Delineation
The Aqua America utility pipeline construction project began with a wetland delineation performed by Kristin Adams and Colleen Stull under the watchful eye and guidance of Rebecca Olson. The site was seven acres with a 100 foot buffer which was right of way owned by the City of Peotone. Using aerial imagery from tools such as Google Earth and ArcGIS, A3E+OES delineated the wetland and determined there were actually five smaller wetlands comprising the area.
Wetland delineations are performed according to the Army Corps of Engineers 1987 Wetlands Delineation Manual, appropriate Regional Supplement, and District-specific standards. Chicago District is within either the Midwest Regional Supplement or North Central Northeast Regional Supplement. Additional District-specific standards can be found here. The standard for delineation of waterways is in keeping with Regulatory Guidance Letter (RGL) No. 05-05.
Wetland Permitting
A3E+OES coordinated permitting with the Army Corp of Engineers, Will County and the City of Peotone. We were successful in obtaining the necessary permits in a timely fashion.
Client:
Location:
Services:
Wetland Delineation
Wetland Permitting
Key Staff:
Rebecca Olson – Professional Ecologist, Final Review
Colleen Stull – Project Manager
Kristin Adams – Field Staff
Duration:
2021
Value:
Estimated $6,000