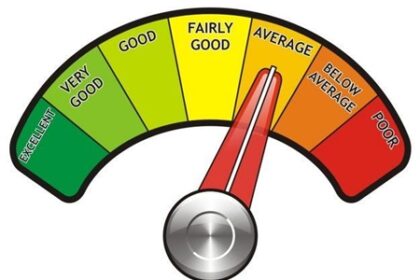 The average cost of a Phase I Environmental Site Assessment is about $1900 depending on who you call and how involved the site is. That's what A3 Environmental Consultants charge for most projects. But there's a lot more to it, so stick with me if you're interested in learning more.
What kind of property is the Phase I Environmental on?
Not all properties are the same. We have done Phase I Environmental Site Assessments on everything from farmers fields to, most recently, a bleach plant that was a quarter mile square and had 30 above ground storage tanks. The cost for a basic Phase I Environmental with a basic write up is $1900. The most expensive Phase I ESA we've done is $4000 for one site. We've done them on former explosives plants, prisons, gun ranges, and every industrial plant you could think of.
Where is the Phase I ESA?
We perform Phase I Environmental all over the country. We did a basic Phase I ESA on a gas station which was about 14 miles from the Canadian border in North Dakota. That one wasn't $1900, it was $3000 and most of that cost was the time it took to get there and get back. When our clients call, we give them a price even if the project is difficult or far away. Most times we have someone we can call to get the job done but lots of times there's nobody and we fly from the headquarters here in Chicago Illinois.
What kind of risk exposure is there to us.
I know this might come as a surprise but the reports we do aren't just "nice to know". We are insured with 5 Million dollars in insurance in the event the advice we give is wrong. We've never been sued but just like a doctor who's never had a malpractice claim, we have to have insurance in the event things go sideways. When our clients are choosing who their environmental consultant is, we are choosing who are clients are.
What kind of environmental consultant are you dealing with?
If you shop hard, you can find someone to shave a few hundred dollars off the average, that's what makes it an average, right? Our concern is always with how these cut rate environmental consultants find ways to lower their prices. There's a few ways we know of because we see our competitors reports all the time. A3 Environmental Consultants is retained by a few national banks to review other consultants reports and provide criticism and insight. Boy do we have the criticism from time to time.
The first way some poor quality environmental consultants lower prices is by not using a data vendor. There are databases that need to be reviewed as part of any Phase I Environmental. Federal, State, County and Municipal governments keep track of violations and permits for using, transporting and storing hazardous materials. You can find some of this data for free on the internet. Others is proprietary and can only be found with these data vendors. Our favorite vendor is ERIS.
The second way cheap consultants stay cheap is by using unqualified people to do the work. Environmental professionals are supposed to do the work we do. Its part of the regulations from the ASTM which is the governing body that consultants in the Phase I Environmental business subscribe to. The result is reports that aren't worth the paper they are written on.
We have friends in the industry who tell great stories of developers who spent 3 million on land to build apartments. They got themselves a $1400 Phase I Environmental by a terrible consultant. When they started to build, their job got shut down as they figured out they had purchased an unregulated and contaminated former landfill. The land was unbuildable. Last I heard it was a mess of finger pointing and lawsuits.
If you need a Phase I Environmental Site Assessment during your environmental due diligence period, give A3 Environmental Consultants a call. We'll get your project done with the utmost in confidentiality, we'll meet or exceed ASTM Standard E1527-21 on any sort of commercial or industrial property. Our reports meet the requirements of all lenders and government agencies such as the Small Business Administration (SBA), Housing and Urban Development (HUD) and the United States Department of Agriculture (USDA). A3 Environmental Consultants can be reached at (888) 405-1742 or by email at Info@A3E.com.