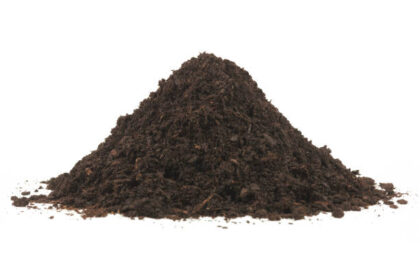 Do you find yourself asking where you can dump clean fill dirt near your project? A3 Environmental Consultants is here to help. We found ourselves wondering the same thing for the projects we work on. We built this map to help find the closest facilities.
First thing to notice, this is only good for Illinois right now. If you find yourself wishing you had a cool map like this for your state, drop us a line and maybe we'll build one for you. Here in Illinois we have what's called CCDD or "Clean Construction Demolition Debris". It's a body of laws the Illinois EPA uses to regulate places to dump clean fill dirt. These facilities are often quarries, gravel pits and sand mines. The concept is, if you have a low spot, you might as well fill it in.
Dump Clean Fill Dirt: Map for Illinois
What's With The Colors?
The first thing to notice about the A3E Clean Fill Dirt Dump Site Map for Illinois is the strange colors on it. There are four different areas on this map that relate back to the "MAC" or Maximum Allowable Concentrations tables of different types of toxins in the soil. The idea behind the four gradients is essentially Chicago soil is more impacted by contaminants than the collar counties. The collar counties are more impacted than populated areas. Populated areas are more impacted than non-populated areas. To that end, the IEPA allows for different concentrations of certain toxins in the soil. If the soil you are trying to dispose of is below these MAC values, you can dispose of it in a CCDD facility as "Clean". If not, you need to dispose of it as "Impacted" which means it's going in a subtitle D landfill which costs substantially more money.
How Do I Search this Map?
There's a magnifying glass icon in the upper left corner of this map. Clicking on it will give you a search box. Put your address in and hit "enter" or click the magnifying glass next to the address line. We drop a 15 mile radius around the address which is scalable up to 30 miles. The CCDD facilities will be listed out in order from closest to furthest. Clicking on any one of the facilities will give you more information such as hours of operation and who to be in contact with.
What's the Difference Between CCDD and USFO?
If you've never done this before, you may run into a vocabulary problem. CCDD technically means construction debris such as brick and broken concrete without rebar sticking out if it but also clean fill dirt and clay. The facilities who accept these materials however have their own ideas on what they accept and what the words mean. Some accept only broken concrete, asphalt milling, or bricks. Others take only clean fill soil and will not take construction debris. We try to make it easier on you by separating the vocabulary into three categories.
CCDD Only – This is construction debris from demolition
USFO Only – This means "Uncontaminated Soil Fill Operations"
CCDD / USFO – This means they take both kinds
Things to do Before Going to the Clean Fill Dump Site
Call – If you've never been to one of these clean fill dump sites before you need to call in advance.
Good questions to ask are "What are your hours of operation?" These facilities operate on different hours depending on if it is summer or winter. They also often open on weekends if you are hauling enough loads to make it worth their while to staff the facility on a Saturday.
Next, tell them what you would like to dispose of. It's better to tell them in advance than to be turned away after the long trip to the dump.
Once they know what you are hauling, they will tell you what needs to be done for them to let you in. You should expect paperwork.
Paperwork
You came here looking for a Clean Fill Dump Site in Illinois, so we should talk about the paperwork you will need to dump in a CCDD facility.
LPC-662 – This paperwork is for soil that comes from an area where the expectation is, the soil is clean. Typically this is a residential area. You will need a pH test and the LPC-662 Paperwork.
LPC-663 – This paperwork is for soil that comes from an area where the expectation is the soil is impacted and needs to be proved to be clean. Typically this is a commercial or industrial area. You will need a pH test as well as a panel of other tests, a database search and the LPC-663 paperwork. A3 Environmental Consultants can help with the paperwork and laboratory work.
If you need support to Dump Clean Fill Dirt, give A3E a call. A3 Environmental Consultants can be reached at (888) 405-1742 or by email at Info@A3E.com.