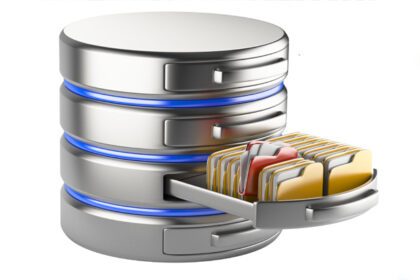 A desktop risk assessment is an environmental database report (EDR) where the scientist who is performing the report doesn't leave her desk. So much of what we do involves sampling, testing and site visits. It makes the distinction between "desktop" work and "field" work that much more poignant. Desktop risk assessments are done by computer searches and are compiled into a report with a determination of the environmental risk a particular commercial property poses to the buyer.
How is a desktop risk assessment performed?
A3 Environmental Consultants uses an environmental database provider named ERIS. There are other companies out there, one of them is conveniently called EDR. We submit an address, parcel number or a latitude and longitude to ERIS and they return everything they have in their extensive list of databases. The data for a desktop risk assessment is often high level. It's like reading the headlines of a newspaper. There's generally more to the story. But often times, reading the headlines is all you need. There are properties you can look at from the satellites and know odds are the property is clean. It's nice to have an inexpensive option to confirm or deny your suspicions.
Why use a desktop risk assessment over a RSRA or a Phase 1 ESA?
The major reason to use a desktop risk assessment over a RSRA or a Phase 1 ESA is cost. The cost for a desktop risk assessment is $127. This price includes professional review of the data by one of our scientists. Why does this matter? Sometimes there's nothing on an environmental database report. Other times, there's a lot of data, some of it open issues, some of them closed. It takes someone who does this all the time to tell you if you need to be concerned. As a rule of thumb, the closer to a city you are, the less effective desktop risk assessments become because of the sheer number of entries for environmental contamination in the databases.
What types of properties are good candidates for desktop risk assessments?
Farmland, vacant properties in suburban areas where you are fairly certain nothing was ever built there, commercial building types where you know the uses and the uses never included automotive, dry cleaning or metals manufacturing are all good candidates for desktop risk assessments. Banks frequently use desktop risk assessments for properties in areas where they have long institutional memories and for refinance of existing loans where the client isn't in a historically environmentally challenged industry.
Sample desktop risk assessment download.
You can find a sample report to download by clicking here.
Other things you should know.
These Environmental Reports are known by many other names; Environmental Database Reports (EDR), Environmental Radius Searches, Desktop Due Diligence, and others… The thing to know is they are all the same thing, high level environmental reports. If you want more in-depth reports they are always available. Good choices are the Record Search with Risk Assessment (RSRA) and the Phase I Environmental Site Assessment (ESA).
Who orders desktop risk assessments?
We have three main groups who purchase our Environmental Database Reports; Financial institutions, condominium developers and the general public. All three are attempting to perform good risk management before getting too deep into a transaction.
What's the turnaround time on environmental database reports?
We have these desktop environmental reports done in 48 hours typically. We work hard to be the fastest turnaround in the industry.
If you need a Desktop Risk Assessment, research or testing done on your property or one you are interested in purchasing, give A3 Environmental Consultants a call. Our Assessments meet the requirements of all commercial lenders and government agencies such as the SBA, Housing and Urban Development (HUD) and the United States Department of Agriculture (USDA). A3 Environmental Consultants can be reached at (888) 405-1742 or by email at Info@A3E.com.