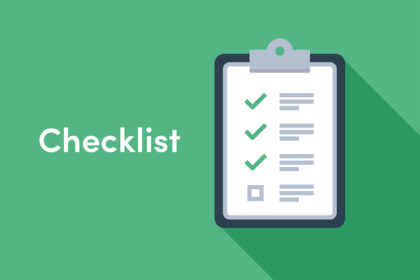 You're either a freelance environmental consultant or thinking about becoming one. We created an environmental site assessment checklist and other tools to help you get your job done. We want to help you be successful and we want to be your friend.
Here at A3 Environmental Consulting, we applaud your entrepreneurial spirit. It was just a few short years ago we got into this business ourselves. It grew from one freelance environmental professional to 12 employees in 5 years. It's been a fun ride. Working for yourself and starting a company are two things we know well.
We'd like to be a resource to help you along the way.
The fastest and easiest way to become a freelance consultant is to do Phase 1 ESAs. There is a steady stream of work if you know how to find the right stream. Usually, clients pay flat rates which gives you an incentive to be as fast as possible. But you can't let fast compromise quality.
We built some tools to help us be super-efficient in what we do. Completing a field checklist for the onsite portion of a Phase 1 ESA is one of those tools.
The link above is the PDF document we use when we send someone out into the field to do site reconnaissance for a Phase 1 ESA. It has no marketing or logos on it so feel free to download it and use it yourself.
I don't recommend sending an MS Word document through email. People get wiggy about viruses and you don't want anyone downstream changing your template. To protect everyone involved we use a PDF. If you'd like the Microsoft Word version, email me and I'll send it to you.
Just to be clear, there's nothing special about this form other than it's been already made for you. There's no ASTM 1527-13 standard field checklist. You need to cover the bases but how you get that done is up to you.
Recently we started using an online, smartphone-enabled field checklist. We did our best to follow the flow of how a site visit would typically progress. We use a tool called Formsite which only costs $15 a month. This tool has come in handy for the Phase 1 ESA User Questionnaire and the owner questionnaire.
The link above is to another article I wrote about it.
If you'd like a copy of our Formsite questionnaires, I can save a copy that you are welcome to modify and use. Also, because I haven't mentioned it already, you should click through our online Phase 1 ESA Field Checklist and enter some dummy data to see how it works. Don't just stare at the first screen and think "that's nice".
If you are thinking of becoming an independent environmental consultant, you are going to need work. We'd like to suggest we should work together! We have an ArcGIS map we use to find the closest freelance environmental professional to wherever our project lands. If you'd like to be a dot on our map and a resource for our projects all you need to do is fill out this (yes, Formsite) onboarding form.
Red Dots – Commercial Inspectors

Blue Dots – Environmental Professionals (no employees)

Green Dots – Environmental Consulting Companies (2+ employees)
We're thinking about adding other resources like drillers and Property Condition Assessment (PCA) professionals too.
Finally, if you'd like to read more about how we use 1099 contractors to get our projects completed, check out our Environmental Ghost Writing & Ghost Reconnaissance link.
If you want to talk about environmental consulting, starting businesses or growing companies feel free to give us a shout at 630.507.9014
A3 Environmental Consultants: We'll work with the utmost confidentiality, we'll meet or exceed ASTM Standard E1527-13 on any sort of commercial or industrial property. Our reports meet the requirements of all lenders and government agencies such as the Small Business Administration (SBA), Housing and Urban Development (HUD), and the United States Department of Agriculture (USDA). A3 Environmental Consultants can be reached at (888) 405-1742 or by email at Info@A3E.com.