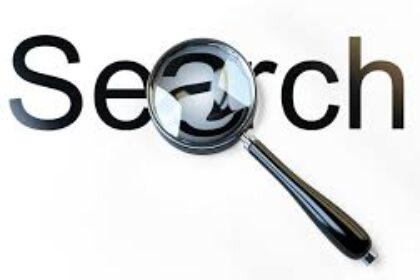 RSRA is the abbreviation for Record Search with Risk Assessment (RSRA). It was developed by the Small Business Administration (SBA) as a less expensive form of environmental due diligence when applying for SBA backed commercial loans. With a price-point of less than half the cost of a Phase I ESA, these environmental reports lowered the barriers to purchasing commercial real estate which helped increase the volume of loans SBA lenders could make.
Since its inception, the RSRA Report has become more popular to the point of being the go-to choice form many Commercial Banks even when doing Non-SBA loans. Of all the forms of environmental reports that A3 Environmental Consultants do, RSRA's make up about a third of our volume.
There are important limitations on the RSRA which we should talk about. There are reasons why the cost is greatly reduced from a full Phase I Environmental Site Assessment. To understand the price difference, you need to first understand the difference in the products.
The RSRA:
A RSRA starts with an environmental questionnaire to first determine if your use-case is even approved. If the subject property is used in metals manufacturing, metals plating, automotive or drycleaning to name a few, you are excluded from using a RSRA. These industries are what is called "Environmentally Sensitive" and would require a full Phase I ESA. If your property is a hotel, restaurant, or retail building, especially one built recently in the past 15 years or so, your risk of contamination is lower. A RSRA is probably a good fit for you.
The next step is to pull a comprehensive Environmental Database Report (EDR). This EDR report will show any entries in the Federal, State, County or Municipal databases for anyone who transported, spilled, manufactured, used or generated hazardous material in, on or around your subject property. Essentially we will be able to see spills and tanks which happened on your or your neighbor's properties for a half mile radius.
We also pull one type of historical records to review. There are several options. Which options we use are determined by the environmental professional based on the area, age of the building and property type. These historical records include:
City Directories – These are basically the yellow pages. They will show every business that occupied a building back to the beginning of the telephone, about the turn of the century.
Fire Insurance Maps – These often beautiful, frequently hand drawn maps show every business that occupied a street location back to about 1880 in 5 to 10 year increments. They harken back to a day when entire city blocks burned and insurance companies needed to figure out which buildings were insured and which were not. They were made by the Sanborn Company, the same company which probably made the map which hung from the blackboard in your grade school classroom.
Historic Aerials – Starting at the beginning of flight, city governments took historical aerial photographs to track the development of their city. These photos were taken every 5 to 10 years. Frequently, the trained eye of an environmental professional can tell a historic gas station from the position of the building and the roof lines.
As your environmental professional, we take this data and determine whether the property is high risk or low risk. If it's low risk you can continue on with your loan. If it's high risk, you'll need to get a full Phase I ESA.
The odds of needing to go to a full Phase I ESA are typically low, maybe 1 in 20, because a trained eye is pretty effective at knowing if your project is an at risk property using google streets and google earth. We would not let you purchase a RSRA if we thought it was going to come back as high risk. However, in the event your project is one of the unlucky 1 in 20, we offer discounts off the price of a full Phase I ESA so you don't wind up paying twice for the same end result.
The Phase I ESA:
The Phase I ESA includes several things that the RSRA does not. We use the exact same Environmental Database Records (EDR) that we use in the RSRA. However, we use ALL the historic data, instead of just one. We also use what's known as the "Open Records Act" or "Freedom Of Information Act (FOIA)" to compel the city government and fire department to tell us about any environmental records they have concerning a property. The final difference is we send an environmental professional through your property looking for past, present or future risks of environmental contamination.
We bake all this data into a report which everyone knows as the Phase I Environmental Site Assessment (ESA).
Main Differences Between the RSRA and Phase I ESA:
RSRAs don't offer the liability protection that Phase I ESAs do. A Phase I ESA offers a limitation to the buyer's liability for environmental contamination that happened on a property. Without a full Phase I ESA, you are essentially purchasing the liability along with the land and building that is on the property. If there is a forced cleanup, or a lawsuit from a neighboring property, the buyer of the property is ultimately responsible if they used anything other than a Phase I ESA as their due diligence.
RSRA's are faster to complete, often 5 days or less, while a Phase I ESA is 10 days.
There is no onsite visit by an environmental professional with an RSRA. We only come onsite with a Phase I ESA.
Not every bank accepts the RSRA as environmental due diligence. They might limit usage by dollar amount.
Which Product Should I Use?
Between the RSRA and the Phase I ESA, you should use the right product for the project at hand. This means talking through your project with us and letting us make an informed suggestion. You can then go back to your lender and ask them what they require and if they say "Phase I ESA" maybe push back a little. The RSRA is a great product when used correctly and is a perfectly safe tool to lend with. It's faster and less expensive, what's not to like?
If you need a RSRA, research or testing done on your property or one you are interested in purchasing, give A3 Environmental Consultants a call. We'll get your project done with the utmost in confidentiality, we'll meet or exceed Small Business Administration (SBA) Standard Operating Procedure 50 10 6 on any sort of commercial or industrial property. Our Assessments meet the requirements of all commercial lenders and government agencies such as the SBA, Housing and Urban Development (HUD) and the United States Department of Agriculture (USDA). A3 Environmental Consultants can be reached at (888) 405-1742 or by email at Info@A3E.com.