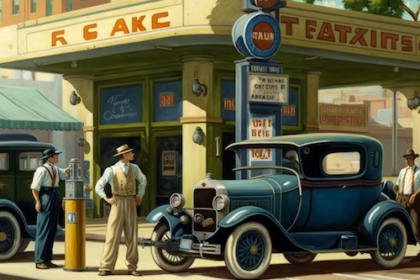 A3 Environmental Consultant's client is the owner of several gas stations. One of these gas stations, located in Alsip, Illinois, experienced a LUST incident (IEMA Incident #20150675, IEPA LPC #0310035069) in 2015. Following the release, approved Stage 1 and Stage 2 investigations were undertaken from 2016 to 2019. However, shortly after submission of the Stage 2 report, our client's original environmental consultant died of natural causes before a budget reimbursement package could be submitted to the Illinois Environmental Protection Agency (IEPA) Bureau of Land, LUST Section.
Environmental File Review
Since 2019, the project has been idle. Our client was unable to collect the $22,000+ costs, which were approved for reimbursement by the IEPA. Our client contracted with A3E continue the project and get the LUST incident to closure. A3E submitted a FOIA request to the IEPA for all documents on file as well as the budget for the incident. After A3E's review, it was determined that a Stage 2 Reimbursement Package was never submitted.
Illinois UST Program, Stage 2 Reimbursement Package
A3 Environmental Consultants worked to rebuild the budget and expenses from the notes left by the original contractor. We submitted the appropriate paperwork and received payment within 90 days. Money that was thought to be a total loss by the property owner was recovered by our team.
Illinois UST Program, Stage 3 Investigation
Unfortunately, the contamination migrated offsite. More work will be need to be done for closure.
UST Program Work Plan
A3E compiled and submitted a Stage 2 Reimbursement Package and at our client's request, a Stage 3 Proposed Investigation Plan in August 2022. In December 2022, the IEPA approved the Stage 2 Reimbursement Package and Stage 3 Proposed Investigation Plan. A3E is planning to undertake the Stage 3 Investigation in 2023. This investigation includes off site delineation of contaminants and further characterization of the property itself.
Client:
Anonymous
Location:
Services:
Environmental File Review
Stage 2 Reimbursement Package
Stage 3 Investigation
Key Staff:
Thomas Bouleanu – Senior Project Manager
Duration:
2021 – 2022