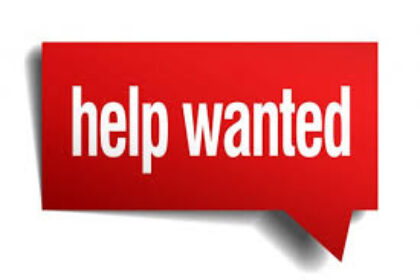 Help Wanted: Administrative Coordination
Project Quoting, Setup, Coordination, Delivery – $20 / hr
A3 Environmental Consultants is a 6 year old woman-owned business located on the 4th floor of the office building at 3030 Warrenville Rd, Lisle, IL. We have a staff of 18 environmental consultants who perform projects across the country. We are growing quickly and need help coordinating projects.
The perfect person for this job is a parent of a grammar or middle school student who has taken time out of their career to be a parent and a caregiver. We offer the flexibility of dropping the kids off of school and picking them up when school is over, all while staying in the labor force. By working for A3E you can keep your resume polished and your business skills sharp for when the kids are old enough to be on their own and you want a full time job again. Class taking a trip to the zoo? Want to be a lunch monitor? No problem. Be there for your kids when they need you, be there for A3 Environmental when they don't. You might need to take a few calls / emails outside of work hours to clarify information for the team. This job would be performed onsite in our office. During the summer, you should be able to work from home when the kids are home.
Here's what you'll be doing.
Project Quoting:
We have people call on the phone and request pricing for environmental jobs across the country. We need to take their information, answer their questions, send them pricing and follow up to make sure they received the email.
Project Setup & Coordination:
Once a project is given the green light, there are administrative steps to coordinate several different people who participate as a team to get the project done. Your goal is to do everything you can from an administration standpoint to help the others reach the peak of their performance potential. Sounds complicated but it really just means you need to help your team be in the right place, on time, with the proper information to perform their job quickly. It's mostly phone calls, emails and texts. We compile extensive reports and the data in the reports needs to be collated, cleaned and edited to the proper format. Everything that doesn't require a environmental science degree is what we're looking to accomplish.
Project Delivery:
Once a project is done, it needs to be delivered to the client, by email. There are project close-out steps like getting the project over to accounting.
Possible Other Tasks:
(if you have enthusiasm for them)
Collections Calls – don't worry we sell to businesses so this isn't like calling someone who missed a credit card payment. Usually it's just a paperwork snafu.
Light Marketing – If you like writing, we need help with marketing materials and website things.
Qualifications:

Sunny Disposition – We're annoyingly happy people over here. If you can't keep up, you'll be miserable.

Crazy Organized – We have 100 active projects at any given moment. We have software to help keep you organized but if you aren't naturally a clean-my-room-before-I-study kinda person, you'll never make it. Our jobs are all about timing. Keeping the team on schedule is why we are looking for someone like you.

Great @ Communicating – We communicate early and often by text, email and especially phone. If you are afraid of a ringing phone, you're probably not right for the job. Writing clearly with well constructed sentences and paragraphs is super important. English majors have an edge here.
How To Apply:
Send resume to: Info@A3E.com
Follow up with a phone call. Tim (630) 507-9014