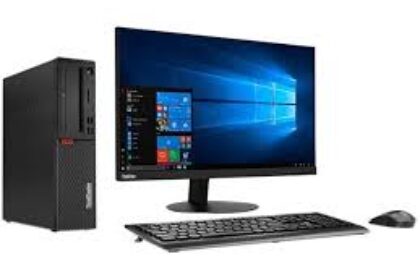 When buying commercial real estate everyone knows about Phase 1 Environmental Reports. The Phase 1 ESA is the gold standard when it comes to environmental due diligence. Most investors don't know that there are other options, less expensive options that are often better choices for determining environmental risk based on constraints of money and time.
Environmental Risk Tolerance
Before we talk about your options we should talk about risk tolerance. Each investor knows they are rolling the dice when they plunk down their hard earned money in exchange for what they hope is a financial asset. All-cash-buyers are surprisingly not uncommon when we look across the buyer profile of calling A3 Environmental Consultants customer service line to ask questions. All-cash-buyers frequently toy with taking additional risks because there's no process in place to stop them from doing so.
When you finance a property through a commercial lender the bank has certain processes in place to protect themselves from risking the bank's money in a way that might cause them to not get their money back. The first check is the appraisal, the second is the environmental due diligence.
All-cash-buyers can skip both the appraisal and environmental due diligence if they'd like to. Combined, these reviews could cost upwards of $5,000 which may seem like a lot depending on the purchase price of the commercial building or lot. There are good reasons to not skip either, but cost considerations, speed and risk tolerance conspire to make certain buyers question the wisdom of the expense.
Inexpensive Environmental Reports
Our least expensive form of environmental due diligence has the added benefit of also being the fastest. Both these benefits stem from not having to send a scientist to inspect your commercial acquisition in person. We perform this work from our desktop, hence the name; "Desktop Environmental Reports". There are also several other names for them such as " Environmental Radius Reports" or "Environmental Screens".
In these desktop assessments we simply request all the data pertaining to a parcel of land in a ¼ mile radius from an environmental database. Our data vendor is ERIS because we find the quality of their data superior. EDR is another data provider and there are others. We found ERIS data to be the most comprehensive and easiest to understand.
The environmental reports search returns data within 24 hours. Our environmental professionals (EP) read through this data and write a one-page cover letter letting you know if what we found on the search is concerning. You can include this data with your files on the property and sleep a little easier knowing you didn't just purchase an environmental liability.
Reasons a Desktop Environmental Report might be the right choice for you.
Too New – When a subject property is very new and especially if the new property is built in former agricultural land or otherwise fallow land, it might be a good candidate for an enviroscreen. The younger a property the more likely it was built to code and addressed any onsite issues as the building was going in. Vacant land that was former agriculture is typically low risk.
Too Rural – I'm not suggesting that rural commercial property isn't by itself just as risky as any other urban or suburban property. The difference between rural and urban stems from the proximity to the neighboring properties that may have leaked something into the soil or groundwater. A Phase 1 ESA isn't just done to see if the subject property has leaked, it's to determine the neighboring properties likelihood of having contaminated the land you want to purchase. A rural property very often doesn't have concerns from neighboring properties as vectors to contamination. In addition, people seem to have far longer familiarity with the onsite use of rural property than they do with urban facilities. Hearing clients tell us thinks like, "I've known what was going on at that property since I was a kid" is not uncommon.
Too Residential – Residential properties, especially single family homes or vacant land surrounded by single family homes are typically low risk. This is not to say that there aren't things like heating oil tanks that can be a concern in residential areas, they can. But residentially zoned land does not frequently come in contact with the types or quantities of hazardous chemicals that would impact the value of a property.
If you need a Desktop Environmental Report, research or testing done on your property or one you are interested in purchasing, give A3 Environmental Consultants a call. Our Assessments meet the requirements of all commercial lenders and government agencies such as the SBA, Housing and Urban Development (HUD) and the United States Department of Agriculture (USDA). A3 Environmental Consultants can be reached at (888) 405-1742 or by email at Info@A3E.com.